I felt like I had taken a huge step in a positive health direction when I learned how to make elderberry syrup for my family. I should have known, with three kids, that syrup would only be the beginning.
Don't get me wrong, they liked the syrup fine. My eldest, who is engaged in several different aspects of musical theatre, especially like it for her throat and voice. However, they started seeing elderberry gummies in certain stores, and being kids, they were intrigued.
I started looking for recipes. The molds were easy to find, and I ordered a three-pack of star, heart, and seashell shapes off of Amazon right away … and they sat in the cabinet for several months because I couldn't find a recipe that kept all the wellness benefits of elderberry syrup. If I was using some of my precious time to make this recipe, why would I add artificial sugar or synthetic gelatin? It simply made no sense to me.
My plan to make elderberry gummies was pretty much on a backburner, until one day, I was scrolling through Facebook and saw a fabulous recipe! Not only did it have elderberry syrup, but it was packed full of antioxidants, probiotics, and had an option for flavoring with additional wellness benefits. I made the first batch that very same week, thinking those gummies would last for at least a 4-6 weeks. Nope! The whole family loved them so much, they were eating several a day, and who was I to complain? A healthy snack that boosts the immune system is a win-win around here.
Just when I thought I was on my A-game, my youngest child said, "It would be really cool if you could make gummy worms." Okay, challenge accepted (thanks, once again, to Amazon.)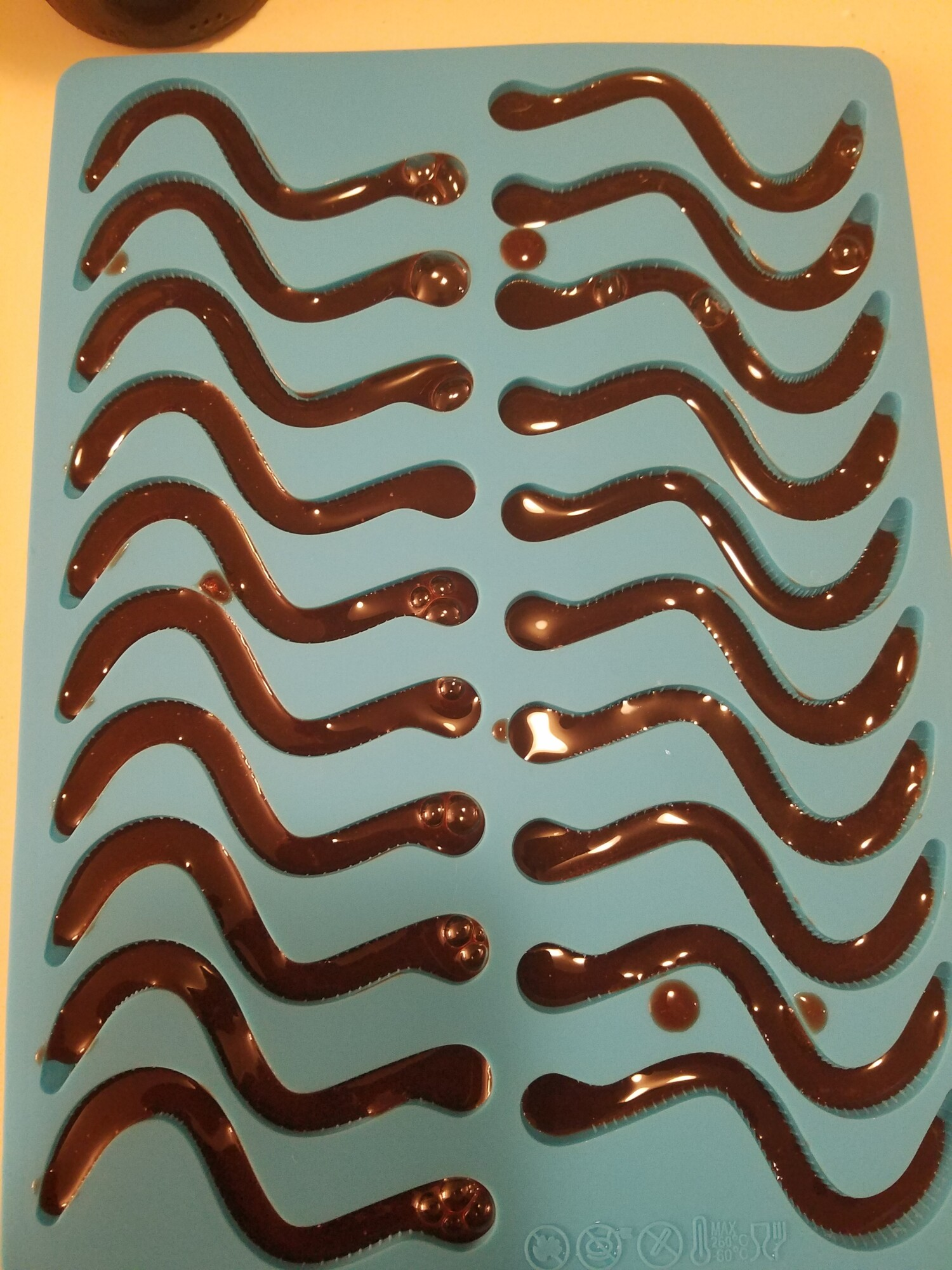 I now make these on a regular basis, partly due to my eldest loving to share them with her theatre friends. It's great to hear all the feedback on how much the other youths love them and how great everyone is feeling.
Elderberry Gummies
½ cup elderberry syrup

1 cup Ningxia Red

2 T raw, local honey

3 ½ T unflavored grass fed gelatin

2-4 drops Vitality oil (optional, but our favorites are Orange or Tangerine)

2 capsules of Life 9, opened and contents added (optional, but I highly recommend)

silicone molds
Heat elderberry syrup just until boiling. Remove from heat, add Ningxia. Quickly whisk in gelatin. (You will see recipes calling for more or less gelatin. After several batches, this amount is what I found to work best, but feel free to experiment.) Whisk in remaining ingredients. Add to molds (syringe works best), then put in refrigerator to set. Once firm, store in fridge (we use mason jars.) Enjoy!
I would love to have you join me on my journey of rediscovering my passion for research and learning new things. I absolutely love being a mother, and finding a way to incorporate my other passions into our family keeps life lively and fun! Here is a way to read more about it.