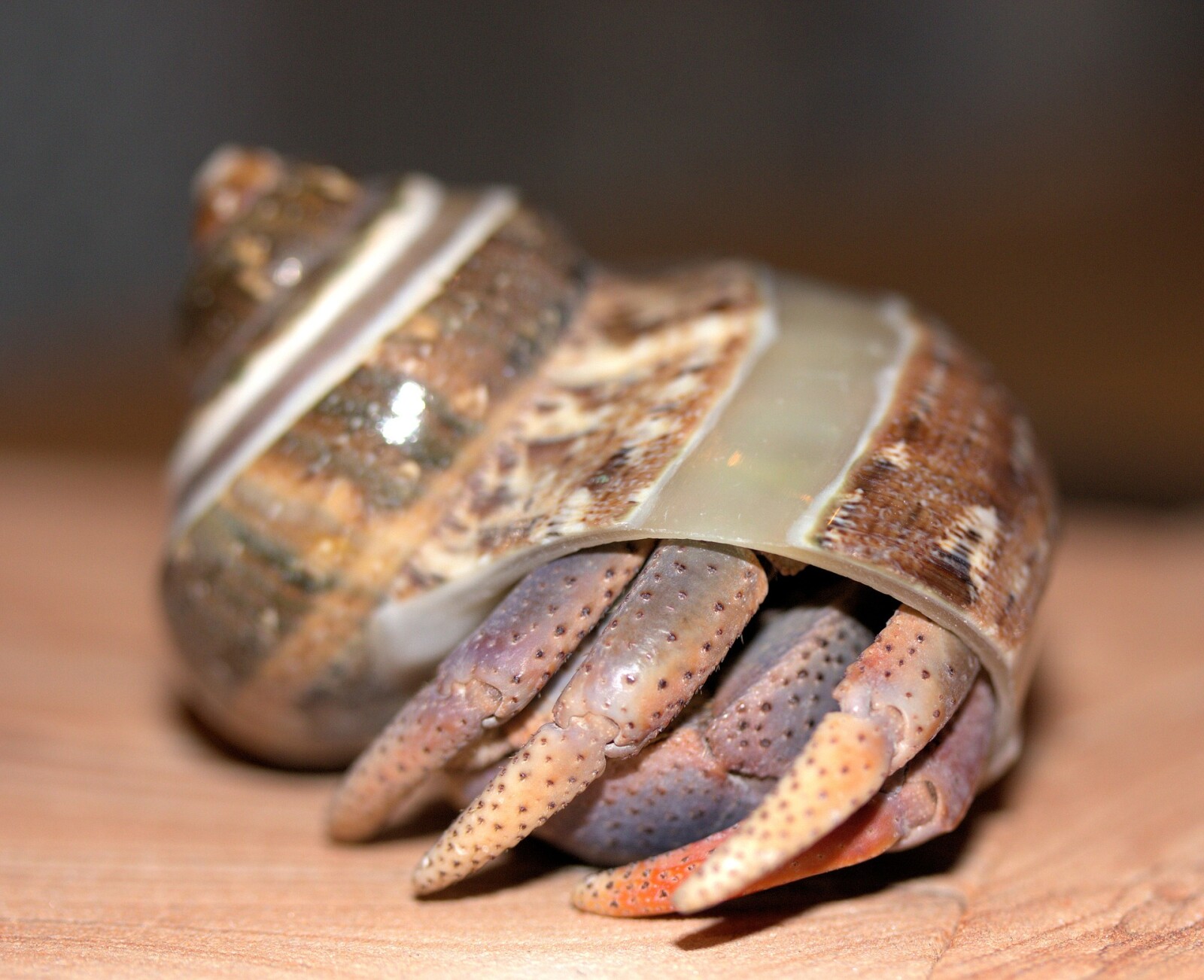 Does everyone in your house wake up at the same time? Yeah, that's definitely not the case around here. That small detail is a major factor in how this story came to be.
My middle child gets up at the crack of dawn. He sees things around the house the rest of us never know about. Case in point:
Several hours after he witnesses said event, he tells me the story of how he woke up, came downstairs, ate breakfast … and then saw the lid off of his sister's hermit crab cage and a cat with its front paw inside. He shooed the cat away, put the lid on, told his father the story right then and there, and then waited several hours to tell me.
When he told me, I was so happy he had been there to save the day! Until about 30 minutes later when he asked if the hermit crabs had changed their shells.
Me: I don't know, they could have changed. Pick the shell up and see.
Son: But I don't even see the shells in there.
Me, blood pressuring rising: Did either you or your father check to see if the hermit crabs were still in there when you put the lid back on?
The short answer is … NO.
Then the hunt was on. Those suckers had at least a four start on us. They could have been anywhere. My living room looked like it had been hit by a tornado while we looked and placed our feet VERY carefully. After moving the sofa, one hermit crab was found. After about 45 minutes, the second was found hiding in an empty LEGO box under a chair. (Why was the empty box under the chair? Your guess is as good as mine.)
Crabs found, kids are happy, all was well, right? Nope, cuz now momma wanted to clean behind and underneath all the furniture we moved. And that's how hermit crabs helped me get my living room clean, down to scrubbed baseboards. Who knew they could be so useful?!
Love hearing about a family that just may be crazier than yours? Follow us so you don't miss any of our zany, real-life stories!