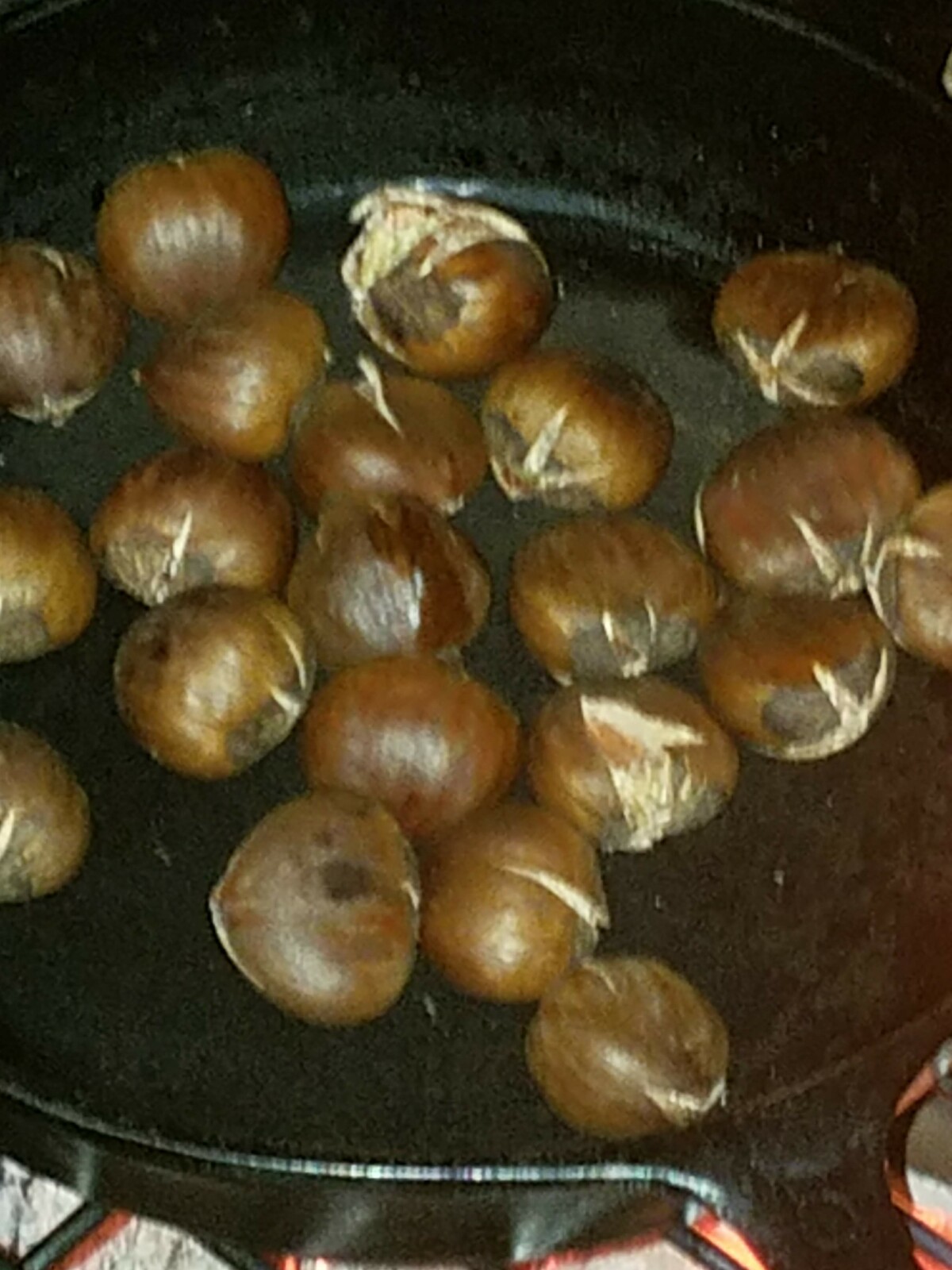 While the lockdown has been hard on all of my children, there has particularly been few activities at all for my youngest. So, in early December, when she asked if we could really roast chestnuts over an open fire, I said, "Absolutely."
Our fabulous neighbor offered the use of her fire pit, and I already had cast iron skillets we could use. Then the hunt for chestnuts began. I've seen them in various grocery stores in past years, but of course, now they were nowhere to be found. Internet to the rescue!
Of course, delivery was also delayed, but that turned out to be a wonderful thing. The nuts came in time for the winter solstice, which also was the night to see the Christmas "star." Our Boy Scout built the fire for us, and we got to roasting. We sang Christmas carols, watched for the alignment of Jupiter and Saturn, and waved to neighbors who walked by.
Did the chestnuts take a long time to roast? Yep. Did I freeze my tushie off? You bet. Was it all worth it? No doubt in my mind. Seeing the joy on my daughter's face, hearing her laugh, listening to her discuss astronomy (one of her top interests), and simply spending time together was a beautiful experience. Roasting chestnuts will be one of my favorite 2020 memories, and we will add it to our list of traditions.
**Oh, and by the way, don't let online searches of "how to roast chestnuts" keep you from trying it. It really was simple. I rinsed the nuts, my husband scored them on the flat side, we threw them in cast iron skillets, then set on the grill over the fire. We stirred them with tongs occasionally. It did take at least half an hour for the first ones to be ready, but I think that had to do with how cold it was outside.**
Have you ever roasted chestnuts or at least eaten them? I would love to hear your story!