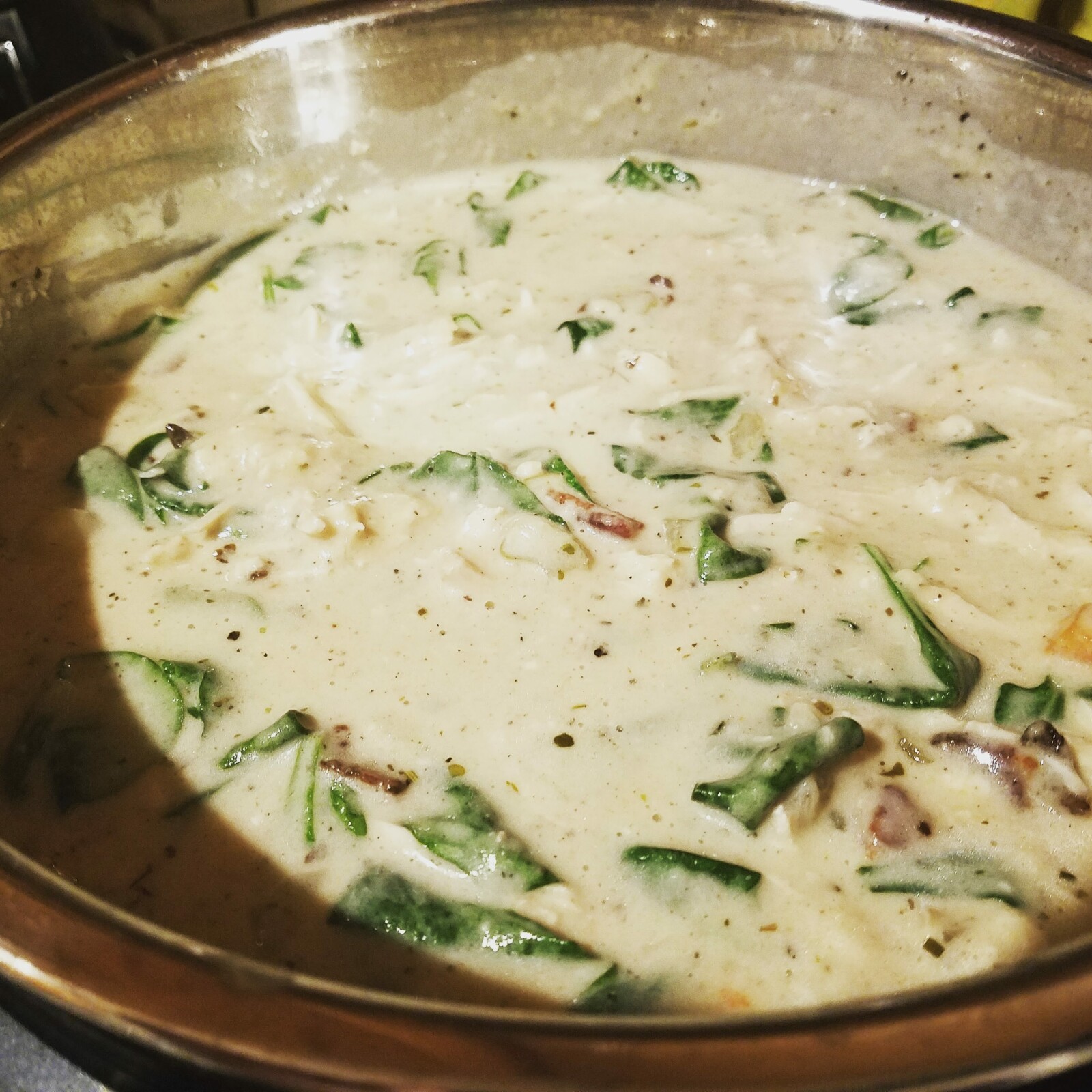 How many of you, after being mostly stuck at home for ten months, are going stir crazy? One outlet we have found is in the kitchen.
If you've followed me for any length of time, you know our youngest child has had a passion for cooking since she was seven. As a wife and mother, I've been cooking for decades. This lockdown time has led my husband and other two children to become adventurous with recipes as well, and it has truly been fun for all of us.
The other night, I tried this new recipe for chicken gnocchi soup. It was absolutely delicious, but it made sooooooo much. So I posted on my FB page, offering bowls to anyone who wanted to come and get some. We had a few takers, but people who didn't live close by kept asking for the recipe.
I'm including both a link to the original recipe (because you have to give credit where credit is due!), plus all the ways I tweaked it. Hope you love it as much as we did!
You can click the "Jump to Recipe" button at the top of the page.
I used center cut bacon. It has less fat and is easy to find in the store.

I always use Vidalia/sweet onions in any recipe that calls for yellow onion.

Only used 1 carrot.

Double the garlic (or more.) This is my standard advice when using garlic.

I used pink Himalayan salt rather than seasoned salt.

It was pretty peppery, so you may want to cut it by 1/2 tsp.

I always use organic chicken stock over broth. It has more nutrients and flavor.

3 chicken breasts, pounded.

2lbs gnocchi, cuz you can't go wrong with that yumminess.

Highly recommend adding the Boursin. I used garlic and herb.
I would love to hear what you think of the soup. And if you want more tips or to follow our hilarious shenanigans, check out Old Souls with New Ways.