Ginny Thompson
buy local, Christmas, Christmas trees, farm, Foxfire Christmas Trees, local business, needle cast, small business Saturday, tradition, tree, wreath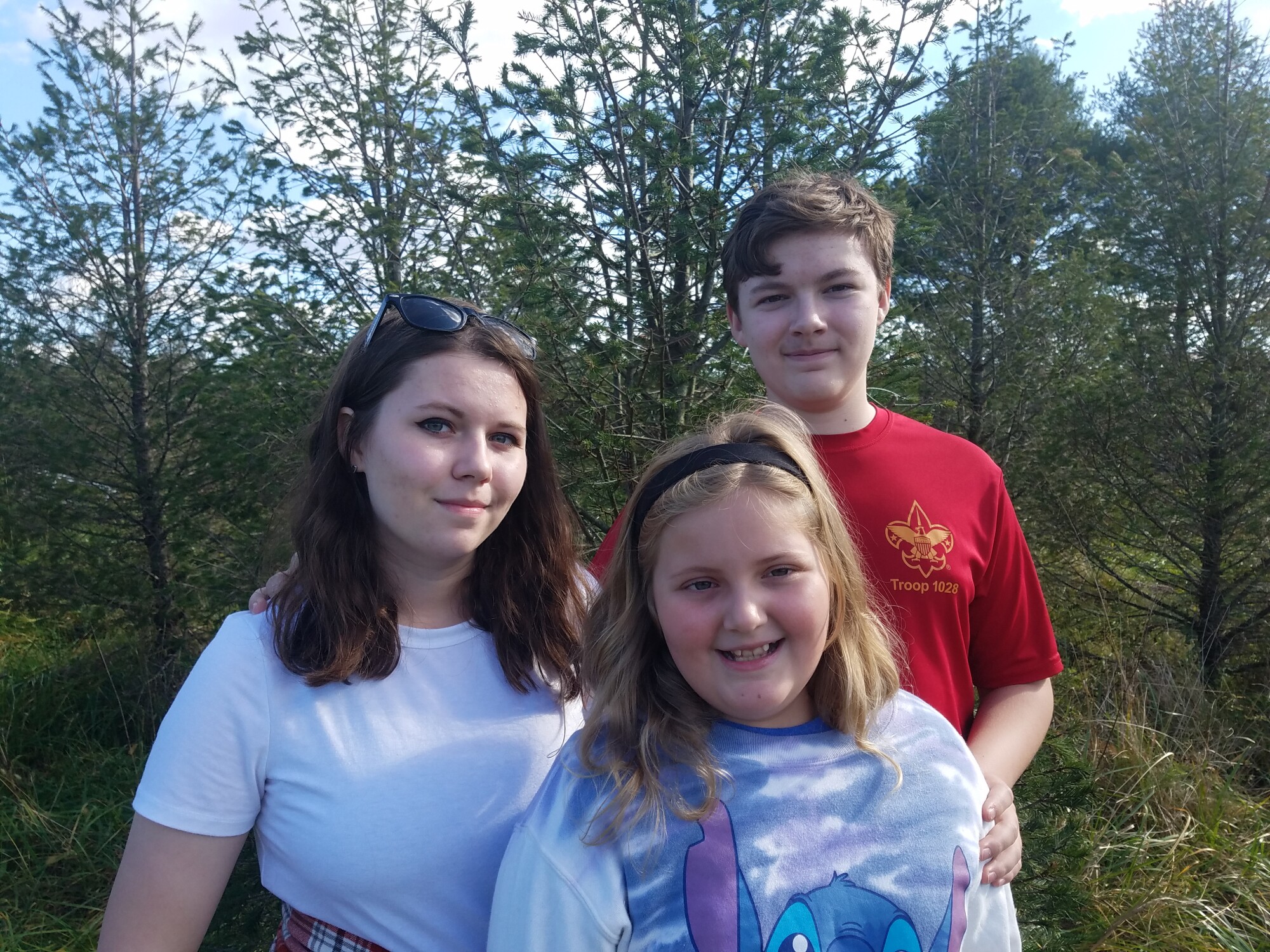 When I was a small child, my parents started taking me to a local Christmas tree farm near my grandparents' house. We would always go visit the farm on the Friday after Thanksgiving to find the perfect evergreen. Some years, they weren't even open to the public yet, but they would always let us go ahead and cut down our tree. It should come as no surprise that when I had my own children, I wanted them to experience this very special tradition.

Thankfully, my kids have loved visiting the tree farm as much as I ever did. The friendly beagles, hot apple cider, fresh pine scent, and the hunt for the perfect tree are all just as magical to them as they were to me. I know, you are thinking I'm going to say all that changed in 2020 … but it was actually 2019.

You see, the farm had a terrible needle cast problem that year. Long story short, it is a fungus that affects certain evergreen trees, causing needles to turn brown and fall off. At worst, it can completely decimate a tree, and at best, it leave you with large bare spots or limbs with few needles. We decided we didn't care and went to hunt for a tree anyway. It took some time, but we finally found one, and we still got to see the owner (who is like family), have cider, hear music, visit the shop, and we were so happy we had made the hour+ trek to the farm.

Enter 2020. We knew things were going to be different. The trees are still recovering from needle cast. The shop is closed due to coronavirus, meaning no friendly visits, no cider, no new ornaments from the Christmas shop. We were still determined, however, to support a business that means the world to us. I, for one, was not truly prepared for how badly things would look once we got there.

We saw quite a few cars leaving without trees. Once we started into the field, we heard a lot of grumbling about how few good choices there were. And I'm not going to lie, it was nothing like the gorgeous choices I've seen for four decades. The trees had beautiful, classic Christmas shapes, but they also had large bare patches and very few needles. It would have been really easy to walk away and buy a precut "perfect" tree from some store, but we decided to find a selection there no matter what.

Some people may say we settled. We prefer to think that we found the perfect tree for our family. And to be totally in line with crazy 2020, we did something we've never done before and decided to name our tree … Trevor. He may not be full of needles or really green, but he is ours, and Trevor will brighten our home with the true meaning of Christmas.

Love hearing about traditions and a focus on family? Follow here to share in more stories!